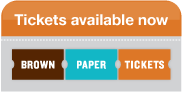 Do you struggle with being able to finish your tracks because something is musically wrong but you don't know how to fix it? If so then this music theory course is for you. Music Theory is an important and necessary component to any electronic music producer's skillset. In this 8 hour course you will learn how to find your way around the piano keyboard, build simple chords, create chord inversions and learn about major and minor scales. This class is centered around learning music theory and how it can later be incorporated into Ableton or any other D.A.W.
This class brought to you by Lenny Kiser Ableton Trainer and Benjamin Gribble.
Instructor BIO: Benjamin Gribble is a music theory expert and trained pianist with a degree in music composition and theory from the San Francisco Conservatory of Music. He has been teaching music theory and piano lessons in SF privately and at various institutions for the past 7 years.
Class Meeting Dates:
Tuesday April 7th –    7-9 PM
Tuesday April 14th –  7-9 PM
Tuesday April 21st –  7-9 PM
Tuesday April 28th –  7-9 PM
Topics
Week 01
Understanding the Keyboard Layout
Simple Chord Structures
Activity  Building Simple Chords
Activity  Putting Chords Together
Week 02
Introduction to Inversions
Activity  Building 1st Inversion
Activity  Building 2nd Inversion
Week 03
What is Major and what is Minor
Activity  Whole Steps and Half Steps
Major and Minor 3rds
Activity  Find and Build Major Chords
Activity  Find and Build minor Chords
Week 04
Major and Minor Scales
Activity  Find the relative minor of Major keys
Activity  Find the relative Major of minor keys